Creda SFHA Sensair Automatic Fan Storage Heaters
Electric automatic fan storage heaters able to regulate input. SFHA Sensair is more effective at storing heat than a standard storage heater with extra thick insulation.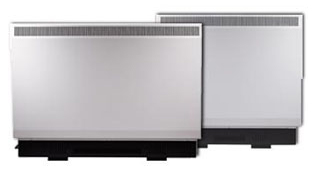 Fully automatic heat storage, using same technology as Creda TSR Sensor plus storage heaters.
High performance insulation works more effectively than a stnadard storage heater.
Heat output is via a quiet two speed fan. Boost setting for high speed room heat up. Fan can be switched off without altering thermostat setting. Direct acting facility provides fanned heat when required.