Fan Assisted Storage Heaters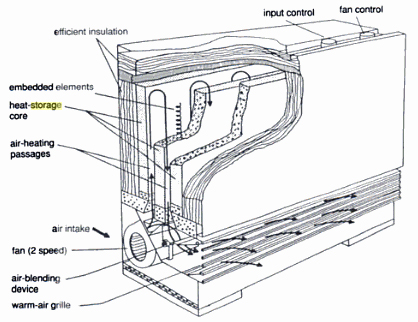 Fan assisted storage heaters contain an electric fan to vent warm air quietly out of the heater and circulate heat more effectively to all corners of the room.
Heat is retained longer during times when the room is not occupied in fan storage heaters due to advances in insulation quality and thickness.
The fan has an on off switch and thermostatic control which provides a good alternative to convector heaters.