History of storage heaters and the economy 7 tariff
Storage heating began in the late 1940's early 50's. There were two principle driving forces leading to their development.
i) All things electric were seen as being modern and efficient.
ii) Electricity companies were generating lots of power to meet the demands of industry and domestic users during the day but demand slumped at night.
Keeping power stations running was more efficient and therefore creating a demand for power at night was one answer.
How Economy 7 evolved during 1960's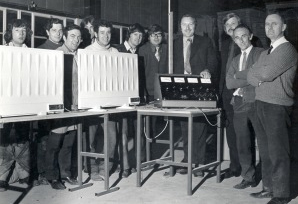 Dimplex were one of the first companies to exploit this opportunity which saw the first domestic storage heater produced in 1961.
During the 1960's the market expanded rapidly as the Electricity Boards promoted storage heating and more than 10 manufacturers were involved. The market faltered almost fatally however as a result of the oil crisis in the mid seventies.
The market was revived again for a time in the 1980's with the promotion of Economy 7 off peak electricity tariffs. The market then faltered again when the electricity companies were privatised in the early 1990's. Since a peak on the late 1980's when over a million units were sold annually the market has gradually slipped back year on year, to less than half that figure.
The current recession has also slowed the market. Although virtually no sales are being made in new homes, the replacement market is still stable.
In principle the design has changed little over the years. Initially units were very bulky as concrete and fireclay bricks were used to store the heat generated by the element overnight.
Modern slimline storage heaters use more dense and effectively insulated casing materials and hence are much slimmer.