Dimplex CXL Advantages and Disadvantages
The
Dimplex CXL combination convector storage heater
as the name suggests is the combination of a standard storage heater with a built-in heating element which can be switched on in unusually cold conditions without the need for any other plug in appliance.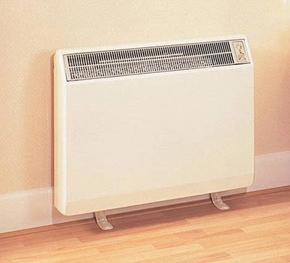 It was always acknowledged that there would be a number of unusually cold days every winter when additional heating from a plug in appliance would have to be used to maintain comfortable conditions in the critical evening period.

Advantages of Dimplex CXL over Dimplex FXL
The Dimplex CXL combination convector storage heater is cheaper to purchase and has no noise compared to a fan storage heater that has a silent hum although this goes unnoticed in living areas.
Disadvantages
Convection uses the natural flow of air to circulate heat but not as completely as a fan, leaving some areas of the room unheated.